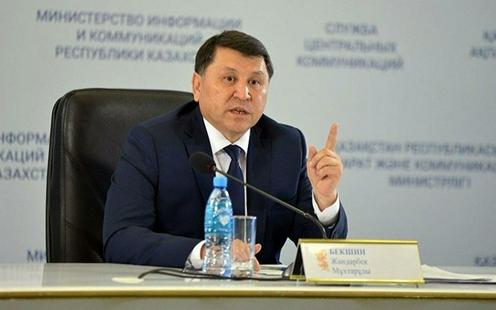 Zhandarbek Bekshin . Photo from Kapital.kz
At an online press conference, Almaty's chief sanitary physician, Zhandarbek Bekshin, acknowledged yesterday that more than half of all confirmed coronavirus cases in the city had been recorded among healthcare workers, Fergana's correspondent reports.
As of 22 April, 693 coronavirus cases had been confirmed in Almaty, 383 of them (55%) among medical staff. Reporting on the issue yesterday, we wrote that the figure must be somewhere around this mark.
Bekshin added that 263 of the 383 infected medical workers were employees of the city's central clinical hospital, where large batches of infections have earlier been reported. "For this reason, we are paying special attention to this medical facility," he said.
In total, Kazakhstan has 2,207 confirmed cases of COVID-19 and 20 deaths. According to coronavirus data site worldometers.info/coronavirus, testing per capita in the country is now comparable with low-testing European nations such as the UK.