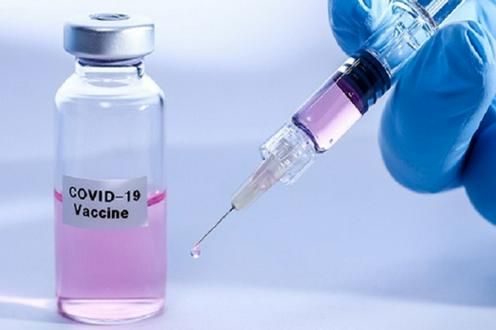 Image from 24.kz
The first vaccination against the coronavirus in Kazakhstan has been carried out at the International Centre for Vaccinology at the Kazakh National Agrarian University, Khabar 24 reports.
The first Kazakh to receive the vaccine, produced under the name COVAX-19, was the centre's director Kaisar Tabynov. It was reported that the vaccine in question has been developed in Australia and is currently going through its first stage of clinical testing.
Australian virologists began testing the vaccine in April this year. In recent days, several countries have announced successful testing of their own vaccines against COVID-19. The Russian government has announced that it has four prototype vaccines, all of which have proven their safety for use. Russia has said that it plans to begin mass vaccination in October, while many Western experts doubt that sufficient testing has yet been conducted to ensure safety. A partnership between Oxford University and the pharmaceuticals company AstraZeneca has also declared successes in testing, as have projects carried out by the National Institutes of Health in the US and the Chinese military.
Kazakhstan's own coronavirus vaccine is being developed by the National Centre for Biotechnology and the Scientific Research Institute for Biological Safety Problems. According to education and sciences minister Askhat Aimagambetov, clinical testing is scheduled to begin in September. Officials say that preclinical trials have been proceeding successfully since 15 May.
Meanwhile, after earlier promising to "unite" COVID-19 figures and statistics on pneumonia "with the characteristics of COVID-19" by 1 August, the Kazakh health ministry has since Saturday instead been providing separate data on its official coronavirus website. As before, figures for cases confirmed by PCR test are shown at the top of the screen (92,662 to date, with 793 deaths), and separately, underneath them, are displayed new cases of pneumonia with coronavirus symptoms since 1 August only (5,979 with 51 deaths). As a result, statistics cited by global coronavirus monitoring sites such as that run by Johns Hopkins University continue to show only those cases confirmed by PCR tests.
In reply to a question from Fergana's correspondent, health minister Alexei Tsoy stated at a recent press conference that the figures have been passed on to the WHO so he expects such sites to update their statistics shortly.
Kazakhstan's approach means that the vast surge in "community-acquired pneumonia" without positive PCR test results that the country has seen since June will not be visible in the official data. Tsoi explained this as due to the desire to avoid overburdening already-overworked doctors with having to go back and look at cases retrospectively. Previously he has stated that it is impossible to go back and isolate COVID-19 pneumonia cases from others. Kyrgyzstan, however, which has experienced a similar surge, has managed to unite its statistics retrospectively.
PCR test-confirmed fatalities in Kazakhstan currently stand at 1,058 (the Kazakh health ministry publishes official mortality figures only weekly, but announces new figures at press conferences in between). Since the start of the year, 256,541 cases of all kinds of pneumonia have been reported – including 32,000 in June and 157,000 in July – while the figure in the equivalent period last year was 76,986. 4,042 pneumonia fatalities have been recorded, compared to 2,333 in the same period last year.
Azattyq writes that a number of Kazakh activists have written to the WHO expressing their concern with the fact that so many pneumonia cases since the start of this year will remain outside of the official COVID-10 statistics and have labelled such an approach a deliberate attempt to manipulate and lower official figures. At press conferences, journalists regularly ask health minister Tsoy why Kazakhstan is not following the Kyrgyz approach and suggest that the government is attempting to hide the true scale of the epidemic. Tsoy repeatedly rejects such accusations.
Responding to questions from Fergana's Kazakhstan correspondent, Tsoy explained the relatively low level of fatalities in the country as the result of the wide scope of testing and easily accessible medical help. "In Kazakhstan there is a high level of testing. As a result of this, we catch a larger number of patients at an early stage. Secondly, medical assistance in Kazakhstan at the hospital ward level is entirely free for the public. In many countries you have to pay a separate insurance for this and then pay an extra fee. Here in Kazakhstan, medical care is easily available. The fatalities that have been reported – these are objective statistics," Tsoy said.
Kazakhstan's official testing levels per capita are indeed far above those of other Central Asian countries. The low quality of testing procedures, however, is likely behind the wave of pneumonia cases with false PCR test negatives. In addition, as Azattyq writes, thousands of ordinary Kazakhs, particularly in rural areas, complain that it is impossible to obtain a coronavirus test, with many saying that the tests are too expensive (around $50). People are also complaining of high prices for medication and shortages of a number of important drugs.
As in Kyrgyzstan, the Kazakh health authorities have announced that the peak of the recent surge in cases has been passed, with daily new case numbers falling from nearly 2,000 on 9 July to just over 1,000 yesterday. The country's second lockdown, due to end yesterday, was recently extended for a further two weeks "to consolidate the positive effect".