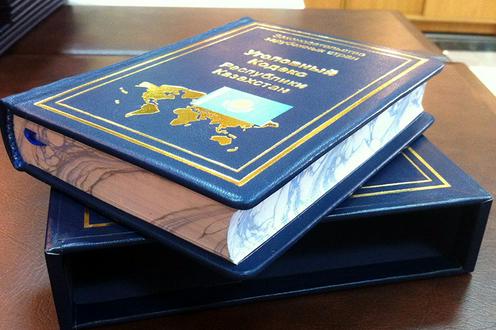 The Criminal Code of Kazakhstan . Photo from Matritca.kz
The President of Kazakhstan Kassym-Jomart Tokayev has decided to decriminalise defamation and transfer the article relating to it from the country's criminal code to its civil code. The head of state announced the decision himself at a session of the National Council of Public Trust, reports KazTAG (in Russian).
Tokayev also announced the attainment of a "reasonable compromise" on article 174 of the Criminal Code ("Fomenting social, national, tribal, racial, class or religious discord"). "It is proposed to humanise the aforementioned article – to amend its current wording and state it more adequately. For example by removing the term "fomenting" (возбуждение) and replacing it with the more precise juridical concept of "incitement" (разжигание)," said the President.
International organisations such as Reporters without borders have previously made repeated appeals to the Kazakh government to decriminalise defamation in the country. The current decision comes in the wake of several high-profile court cases.
In March of this year, in the city of Petropavlovsk, the editor-in-chief of the newspaper Kvartal Elena Kuznetsova was given a one-year sentence of "restricted freedom" in a defamation case. The sentence was later overturned and the journalist was awarded damages for unlawful prosecution. And last autumn a court in the Turkestan region sentenced rights activist and local newspaper editor Amangeldy Batyrbekov to two years and three months in prison for insult and defamation over a Facebook post he wrote about the head of a local education department.
At the same session of the NCPT, Tokayev declared that the country should move to a notification system for public meetings, writes InformБюро (in Russian). According to Tokayev, a draft law on peaceful assembly has already been drawn up, giving local councils the task of choosing the location of meetings and the status, rights and duties of organisers.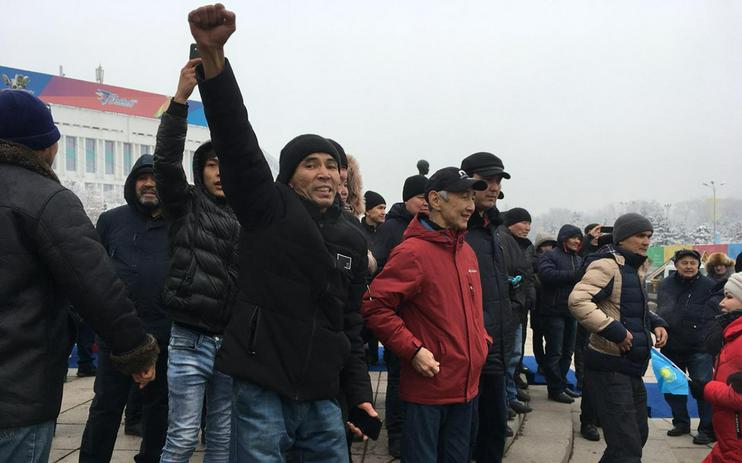 Participants at a public gathering in Kazakhstan. Photo by Fergana
Describing the law as "conceptually new", Tokayev said that Kazakh society needed to be trained in the culture of public assembly and the responsible expression of its opinions. "Public gatherings are legitimate as long as they do not break the law, violate public order or disturb other citizens," he added.
At present in Kazakhstan, organisers of public gatherings are required to obtain permission from local executive organs, something which is rarely forthcoming. Where permission is granted, it often comes after a long series of refusals, disrupting organisers' attempts at planning. Unauthorised events like those in Almaty and Nur-Sultan earlier this week frequently end in large-scale arrests.