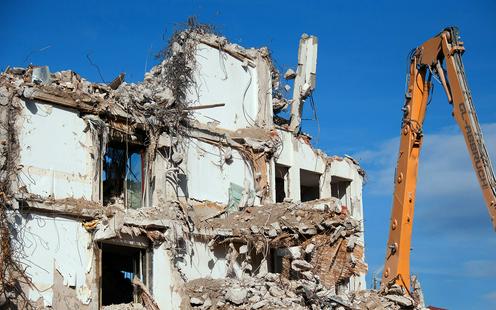 Photo from pixabay.com
In 2018-2019, 23,000 cases of unlawful appropriation of land were recorded in Uzbekistan. The total volume of such plots of land came to 3,900 hectares. In addition to this, illegal buildings were constructed on 6,000 hectares of land destined for agricultural use and must now be demolished. These statistics are cited in analytical material published by Shahnoza Soatova, adviser to the country's justice minister, on the ministry's Telegram channel (in Uzbek).
According to the official, 23,000 Uzbek families are thus at risk of finding themselves without a roof over their heads. Soatova said that every case deserves to be looked at on its own merits, but that the position of the government on the issue remains unchanged: all illegal buildings are to be demolished and the land returned to the state. This is related to the fact that, in Uzbekistan, irrigated land is in short supply: the total area of land suitable for agriculture amounts to 17.8 million hectares. According to experts at the Asian Development Bank, moreover, over the next 30 years this area will shrink by 30%.
The justice ministry expert referred to the fact that, in 2018, the government had announced an amnesty on unlawfully constructed buildings. Half a million Uzbek citizens were thus able to attain legal status for the homes they had built and acquire property rights to them. Many, however, appear to have assumed that the measure would be repeated and that buildings constructed after the end of the amnesty would later be recognised as legal. According to Soatova, this is not going to happen: the amnesty was a one-off initiative, and a subsequent presidential decree has ordered a strengthening of measures against illegal construction on appropriated land.
Violent conflicts linked to demolitions of property – including the demolition of unlawfully erected homes and buildings on irrigated land – is an acute problem in Uzbekistan. Driven to despair, members of the public sometimes resort to extreme measures: they set themselves on fire, try to do the same to officials and law enforcement officers, or use axes and stones to defend their homes.