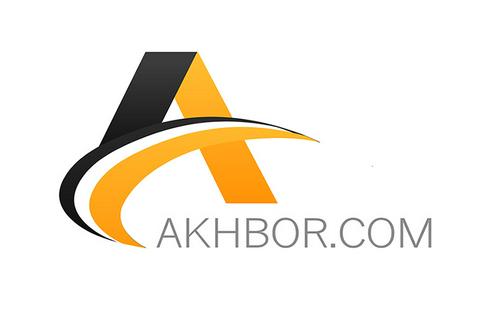 The Akhbor website's logo
The Supreme Court of Tajikistan has issued a ruling blocking access to the internet news site Akhbor.com in the country. Also banned is the website Nahzat.ru. Both sites were designated as "serving terrorist and extremist organisations" banned inside the country – the Islamic Renaissance Party of Tajikistan (IRPT; founded in 1990 and the only legal Islamist party in Tajikistan until 2015) and the National Alliance of Tajikistan (NAT; an opposition umbrella group founded in Warsaw in 2018 and banned in October last year). The announcement was made by the Court's press office (in Tajik).
The independent news site Akhbor was formed by a group of emigrant Tajiks based in the Czech Republic. The outlet regularly publishes insider information from its sources on corrupt Tajik officials and cases of government injustice and prints allegations and complaints by ordinary Tajik citizens. The website has been blocked in Tajikistan for more than two years already (until now, without a legal ruling). Akhbor's founder and chief editor, Mirzo Salimpur, has repeatedly complained of harassment and the exertion of pressure on him and his family.
Akhbor's editorial team called the Supreme Court's decision "yet another example of an open attack on the freedom of the press and freedom of expression in Tajikistan". The news outlet "strongly denies" the accusation of serving terrorist and extremist organisations and says that it is an independent journalistic project and does not promote the interests of any governmental or opposition group.
"This accusation is just a pretext. Every month, Akhbor publishes more than 500 news items and articles, of which perhaps just a few are about the opposition. Under this pretext, the authorities are retaliating against the website for a series of stories about corruption, embezzlement and other shortcomings uncovered by Akhbor. The attempt to retaliate against journalists and independent media outlets impacts negatively on Tajikistan's international image and portrays the country's government as stifling freedom of opinion and as an enemy of press freedom," the editorial team write.
They say that over recent months, Akhbor has come "under a large-scale attack by the security agencies of Tajikistan" and more than 20 individuals suspected of collaborating with the outlet have been questioned by officers of the State Committee for National Security and the police. Their phones and computers have been illegally confiscated for checks.
In 2019, the Supreme Court of Tajikistan ordered the blocking of around 40 websites and social media pages of organisation banned in the country, including the IRPT and NAT. Around 20 organisations and movements designated as terrorist and extremist are currently included on the list of banned groups in Tajikistan.