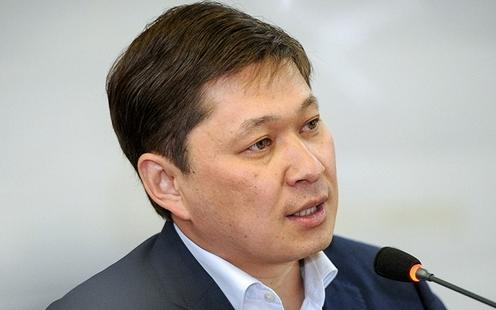 Sapar Isakov . Archive photo from Today.kg
The Pervomayskiy District Court in Bishkek has sentenced former Kyrgyz prime minister Sapar Isakov to 18 years in jail, 24.kg reports (in Russian).
Isakov was found guilty of corruption in connection with projects for the reconstruction of the Historical Museum in Bishkek and the hippodrome in Cholpon-Ata. In December 2019, Isakov was sentenced to 15 years on corruption charges relating to reconstruction work on the Bishkek thermal power station. The sentences will be served concurrently, so Isakov's effective jail term has been extended by three years. The former PM was also ordered to pay the government 247.6 million soms ($3.3m).
A second defendant in the case, the former head of the Kyrgyz presidential administration's Department of ethnic and religious policies and interaction with civil society, Mira Karybaeva, was found guilty of abuse of office and ordered to pay a fine of 260,000 soms ($3,500). Before the sentence was passed, Isakov stated: "Mira Askerovna, I am deeply sorry that you have got caught up in this affair. But you didn't betray anyone, you didn't cut a deal with the prosecution. Let them convict me, but I beg for Mira Karybaeva's acquittal." Isakov has previously refused to participate in court proceedings.
Isakov was arrested in the summer of 2018, as relations between ex-president Almazbek Atambaev and his successor Sooronbay Jeenbekov were deteriorating. For around a year Isakov remained the highest-placed associate of Atambaev in detention. Supporters of the ex-president argued that the charges against him are politically motivated. In August 2019, after a two-day siege of his residential compound, Atambaev himself was arrested. He was charged with involvement in a number of corruption affairs and with instigating the violence that occurred during the storming of his compound. Court proceedings have begun in two of the cases against Atambaev but no sentence has yet been pronounced.