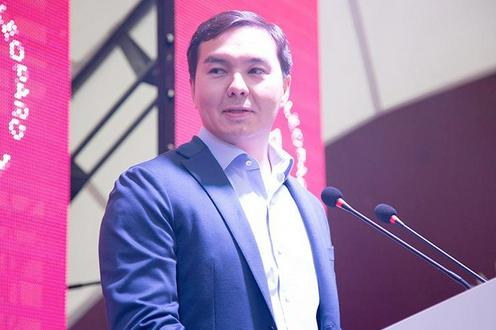 Nurali Aliyev . Photo from Kapital.kz
The family of former Kazakh president Nursultan Nazarbayev have succeeded in overturning an Unexplained Wealth Order (UWO) that led to the seizure of properties worth £80 million ($98 million) in London, Bloomberg reports.
Bloomberg writes that this is likely the first time a UWO has been successfully challenged in the courts. In another high-profile case earlier this year, the wife of a jailed Azeri banker whose vast purchases at London's luxury department store raised the suspicions of the authorities in the UK, failed in her bid to overturn just such an order.
In March this year, it emerged that three properties – a £39m mansion on the Bishops Avenue (known as "Billionaires' Row") in Hampstead, another £9m mansion in nearby Highgate, and a £32m apartment in Chelsea – linked to Nazarbayev's daughter and grandson had been frozen.
According to the UK's National Crime Agency (NCA), the properties had been acquired by Rakhat Aliyev, former husband of Dariga Nazarbayeva, current chairwoman of the Kazakh senate and daughter of Kazakhstan's national figurehead. Rakhat Aliyev accumulated vast wealth and a reputation for ruthlessness in various positions of power as Nazarbayev's son-in-law in the early 2000s. Widely suspected of the 2006 murder of key opposition figure Altynbek Sarsenbayev (who, among other things, had lobbied against Dariga Nazarbayeva's steady accumulation of a media empire), in 2007 Aliyev was packed off to an ambassadorial role in Vienna after reformist politicians presented Nazarbayev with evidence that he had been planning a coup. Months later, Aliyev was placed under investigation for the kidnap and murder of two bankers and a long list of financial crimes (and later too of the murder of a young TV presenter alleged to have fathered his child).
Cast out of the ruling family and divorced by Nazarbayeva, Aliyev began a long battle against extradition while attempting to reinvent himself as an opposition politician. Eventually placed under arrest in 2014, Aliyev was found dead in his solitary cell while awaiting trial in Austria in early 2015. The Austrian authorities ruled his death a suicide, but one medical examiner has disputed this.
In yesterday's court decision, the judge ruled that the NCA's "assumption" that Rakhat Aliyev, while he was alive, was the ultimate beneficial owner of the Bishops Avenue mansion was "unreliable" and discharged the freezing orders on all three properties.
Dariga Nazarbayeva and her son Nurali Aliyev welcomed the ruling, saying that they felt vindicated. The NCA has said that it will appeal the decision and promised to continue its investigations.