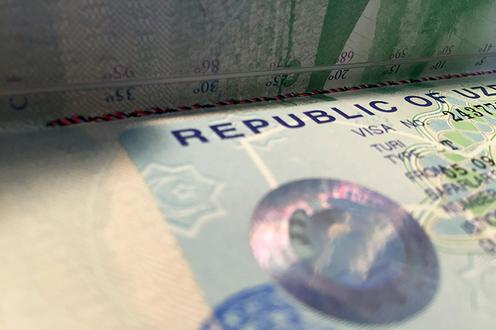 An Uzbek visa. Photo from Novotours.uz
The authorities in Uzbekistan have extended the validity of a number of important documents and licences in the country, including visas, until 1 July, Gazeta.uz reports (in Russian).
A list of documents that are to be automatically renewed has been drawn up by the commission in charge of the country's fight against the coronavirus. It includes all kinds of licences and permits, ID documents, residence permits and visas for foreign citizens, and transport documents. No kinds of sanctions will be imposed during this period for outdated documents.
On Saturday, the Uzbek government extended the current lockdown measures in the country to 10 May.
At present, Uzbekistan has reported 1,565 cases of coronavirus and 5 deaths.