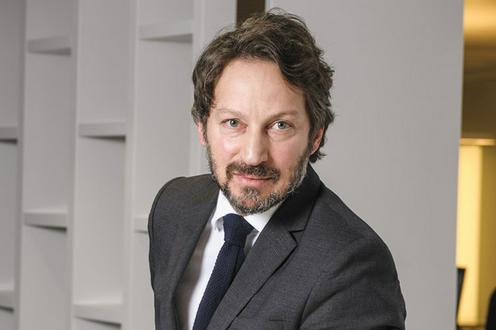 Grégoire Mangeat. Photo from Letemps.ch
The accusations of a violation of legal ethics and the spreading false information about conditions in Uzbek prisons, directed against him by the Prosecutor General's Office of Uzbekistan are concocted, Gulnara Karimova's Swiss lawyer Grégoire Mangeat has told Fergana. Mangeat added that he intends to continue defending his client.
"I fully reject these groundless and purely circumstantial accusations, which have to be seen as an attempt to deprive Gulnara Karimova of her right to communicate freely with her defense lawyer," said Mangeat. He added that, as a lawyer, he has a legal duty to criticize arbitrary proceedings and unfair trials, and to report suspicions of the mistreatment of detainees.
Mangeat said that his last visit to Karimova took place in June of this year. Since then, the country's government have refused him permission to meet his client. On 14 October Mangeat received a letter from the deputy prosecutor general of Uzbekistan, dated 11 October. The document stated that it was not possible for the lawyer to meet with Karimova "due to the numerous ongoing legal proceedings within the aforementioned case, involving the latter and her local counsel, as well as on account of the possibility that such a visit may interfere with the investigation of this case".
Two weeks ago, Mangeat filed a new request for a visit to his client from 5 to 8 January 2020. No response has yet been received. "I expect from Uzbekistan a strong commitment to observing the fair trial principles, my independence, and the fundamental right of Gulnara Karimova to meet again and to communicate with her defense lawyer," said the attorney.
The Uzbek authorities have refused Grégoire Mangeat entry to the country, as a press statement from the republic's Prosecutor General's Office announced on 10 December. According to the agency's statement, the decision was taken on account of Mr Mangeat's violation of legal ethics by knowingly spreading false information about Uzbek penitentiary facilities for PR purposes.