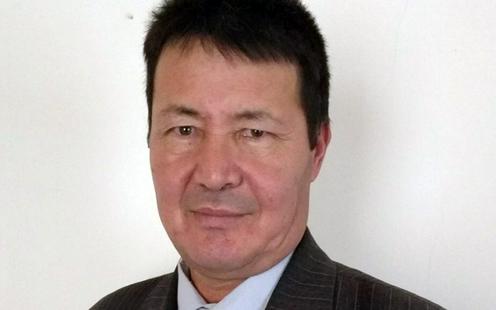 Chuyan Mamatkulov. Photo from Ozodlik.org
The appeals panel of Kashkadarya Regional Criminal Court has exonerated former army reserve officer and rights advocate Chuyan Mamatkulov, Radio Liberty's Uzbek service Ozodlik reports (in Russian), citing information from the Uzbek human rights organisation Ezgulik.
The court fully vindicated Mamatkulov in relation to all charges previously brought against him – conspiring to subvert the constitutional order, abduction, fraud, falsifying documents and perjury.
Mamatkulov's case was submitted to the appeals court for consideration by a decision of the country's Supreme Court, which in December 2018 declared the sentence pronounced against him in 2013 unlawful. In its ruling, the Supreme Court wrote that procedural errors had been committed in the course of both the investigation of Mamatkulov and the ensuing trial, and that there was no evidence that he had conspired against the constitutional order, abducted anyone or committed fraud.
Chuyan Mamatkulov was born in 1970. He is a member of the Kashkadarya regional branch of the Society for Human Rights of Uzbekistan. In 2005, he filed a lawsuit against Uzbekistan's first president Islam Karimov, who, Mamatkulov argued, having approved the country's armed forces regulations, was personally responsible for the violation of Uzbek soldiers' human rights. The courts rejected the lawsuit on various pretexts. In 2012, Mamatkulov was arrested after seven criminal charges were filed against him. The rights advocate maintained that all of the charges against him were fabricated. In 2013, he was sentenced to ten years in jail. While in prison, human rights organisations claim that he was subjected to torture. Released in March 2018, Mamatkulov immediately vowed to clear his name.