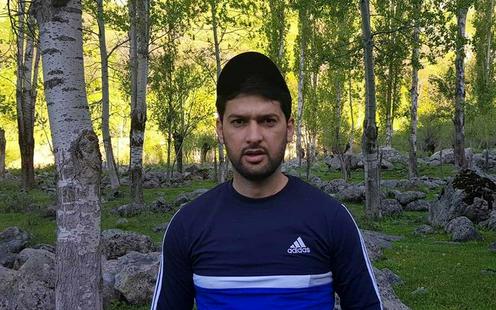 Daler Sharifov . Photo from Asiaplustj.info
Shohmansur district court in Dushanbe has sentenced journalist Daler Sharifov (Sharipov) to a one-year jail term, Asia-Plus writes (in Russian). Sharifov was found guilty under article 189 of the Tajik criminal code ("Inciting national, racial, regional or religious discord") for citing the ideologists of a banned organisation in one of his books.
Sharifov's lawyer, Abdumannon Sharifov, said that the state prosecutor had asked for a prison term of 2 years and 4 months, but that the court ordered a lower sentence due to the presence of a number of mitigating circumstances – this was his client's first offence, he had shown sincere remorse and he is the father of small children.

Nevertheless, in his closing speech, Daler Sharifov did not admit to inciting discord, but rather said that he had committed errors in writing his book. His lawyer added that Sharifov was convicted for this work alone, and not for social media posts too as earlier claimed. He said that Sharifov does not intend to appeal the conviction.
Journalist and rights activist Daler Sharifov was arrested on 28 January this year on charges of inciting discord. The prosecutor-general's office stated that Sharifov had carried out propaganda work for the ideology of the Muslim Brotherhood (banned in the Russian Federation and Tajikistan), penning more than 200 articles with extremist content over a seven-year period and illegally publishing a tract in which he encouraged young people to undertake jihad.
In the work in question, entitled "The Prophet Muhammad (pbh) and Terrorism", the journalist cites the Quran alongside contemporary religious figures who argue against the use of the terms "Islamic terrorism" and "Islamic radicalism", and urges the authorities to defend the rights of the faithful. In the book, Sharifov employs a couple of citations from Yusuf al-Qaradawi, long seen as the spiritual leader of the mainstream Muslim Brotherhood. It was this that led to the present charges. Members of the journalistic community and human rights organisations in Tajikistan, together with the OSCE, Amnesty International and other international organisations, have called for Sharifov's release.